About Us
QE Leadership may assist you to release more common good impact and meaning from projects, collaborating and development situations. This based on the participants own self-leadership.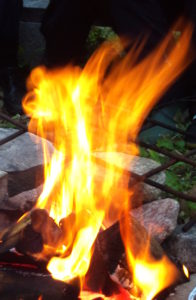 Our approach is simple and is based on the experience that the necessary keys to self-leadership and improvements already are present in the situation.  Through our services vi assist you access this potential in your development situations as well as in life in general.
The company is part of a business network with a wide competence area for development issues regarding community development, social entrepreneurship, business development, personal leadership, coaching and more.  This makes it possible for us to assist you in a wide area of needs.
We believe in simplicity and starting where you are.
QE Leadership is localized in Vuollerim in Swedish Lapland. It was established 2004 by Agnes and Audun Otterbech.  QE Leadership is "the sister company" to the Norwegian Quinta Essentia which was established in 2002.